Cell quality evaluation
Measure the cell density and distribution from phase contrast images and visualize cell density and its distribution with heat map style. Uniformness of cell distribution and resultant growth ability can be quantified.
Background
Proliferation activity of cells is easily affected by culture conditions and requires careful attention. Improper cell culturing skills can alter and spoil the quality and character of cells. Uniform cell distribution inside the culture vessel is  a crucial index for evaluating the cell culturing process. Although cell density in culture vessel is commonly measured by operator's visual assessment, using an objective, non-biased quantitative method to measure cell density and its distribution ensures MSC culture conditions are optimal and eliminates operator error.
Intentions
An immortalized human mesenchymal stem cells line UE7T-13 (JCRB1154) were cultured and monitored in a 6-well plate by time lapse live imaging in a culture observation system, BioStation CT. Phase contrast images were captured every 12 hours automatically.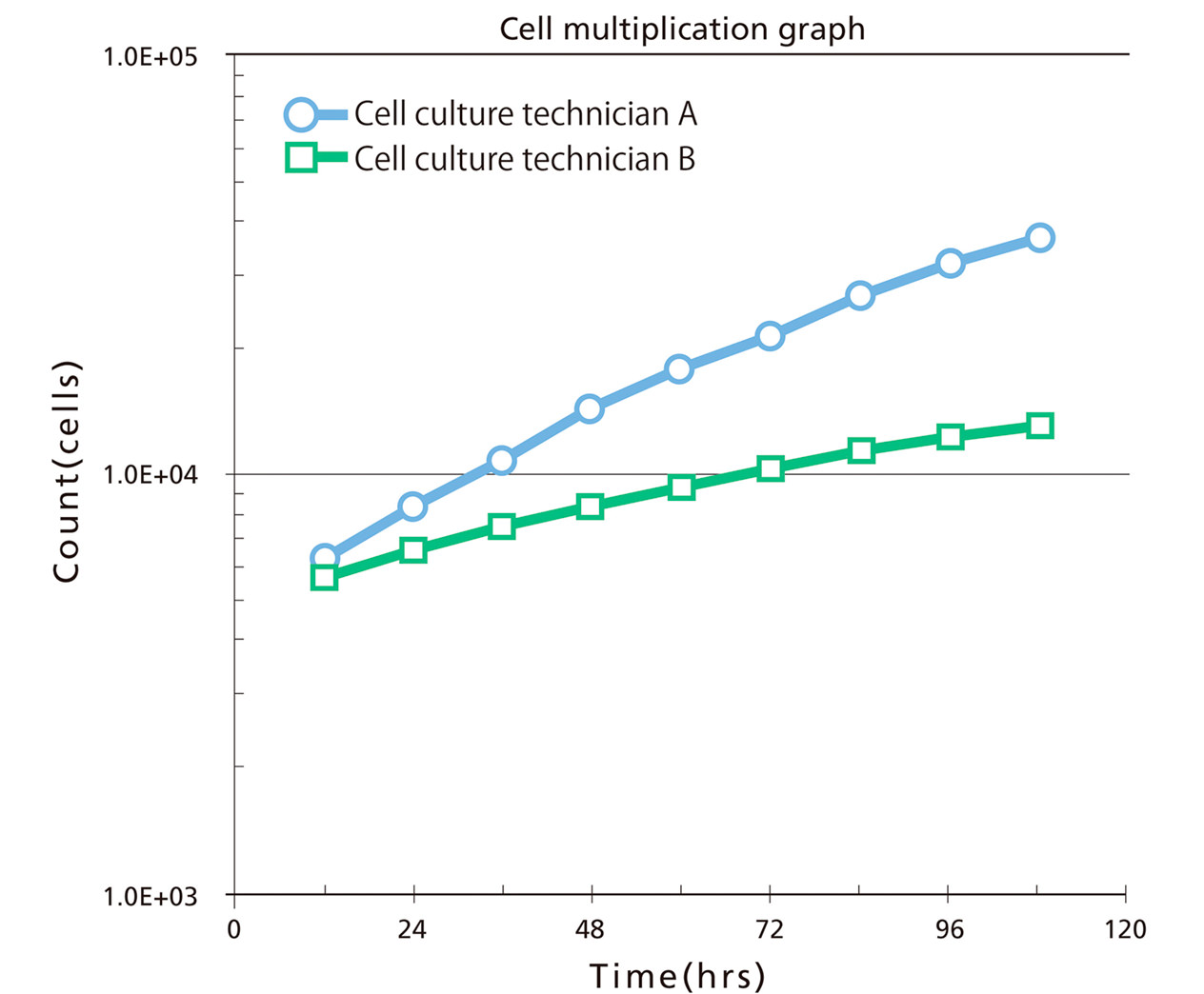 Cell culture technician A

Cell culture technician B