Evaluation of cell distribution density during seeding and growth required to maintain cell traits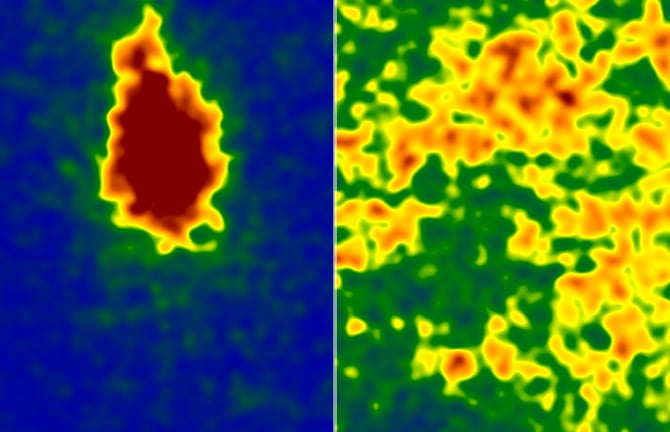 Point
In order to reliably culture cells, it is important to maintain a uniform cell density in culture surface during seeding and proliferation. Different operators and culture conditions introduce variability. However, by quantifying cell density and visually monitoring cell status at the same time, this process can be improved.
Overview
hPSCs can be passaged either as clumps or as single cells.
When they are dispersed in clumps, it is extremely difficult to seed in a spatially uniform manner.
It can be difficult to ensure uniform cell proliferation and formation of colonies, making even cell seeding indispensable for successful cell culture.
If the cell distribution at the time of seeding is non-uniform, it will result in areas of higher and lower colony density once cells begin to proliferate .
Such non-uniformities will affect how well the undifferentiated state can be maintained.
In human somatic stem cell culture, cells in areas of especially high density become stressed and are more likely to transform.
For these reasons, it is important to quantitatively measure the distribution of cells in culture in order to understand how culture conditions affect cell state.
The quality of seeding is greatly affected by operator skill, and therefore, operator training plays an important role.
To efficiently improve operator technique, it is important to understand critical cell culture process parameters, and introduce procedures that enable quantitative evaluation.
Current
Issue-1


Cell density distribution cannot easily be measured.

The entire culture vessel needs to be thoroughly checked to ensure that cells were distributed homogenously at the time seeding , a process that relies upon the human eye. Until now, an accepted metric for quantifying the uniformity of cell density has not been available.
Issue-2


Seeding accuracy varies with operator skill and experience.

Cells need to be uniformly dispersed across the entire vessel surface at the time of seeding , but the accuracy of this process varies with operator skill and experience.
Issue-3


Seeding accuracy affects the quality of cultured cells.

Non-uniformities in cell density distribution due to operator handling during the seeding process significantly affects cell quality following proliferation.
Solution
Quantification of cell density in culture vessels allows for non-uniformities in cell density due to seeding to be identified.Phase contrast imaging and image analysis of cells in culture allows operators to identify regions of cells that are seeded or proliferating. Quantification of cell density based on region allows for the creation of density maps, which are useful for evaluating the uniformity of cell seeding and proliferation.
Using the BioStation CT, a cell culture observation system with a built-in microscope and camera inside its incubator , and the BioStudio-T, a cell observation system that can be installed inside an incubator , phase contrast images can be captured over a long period without perturbing the culture environment.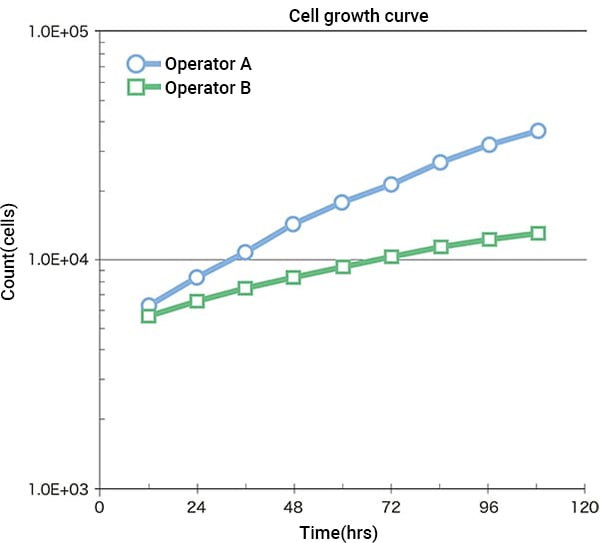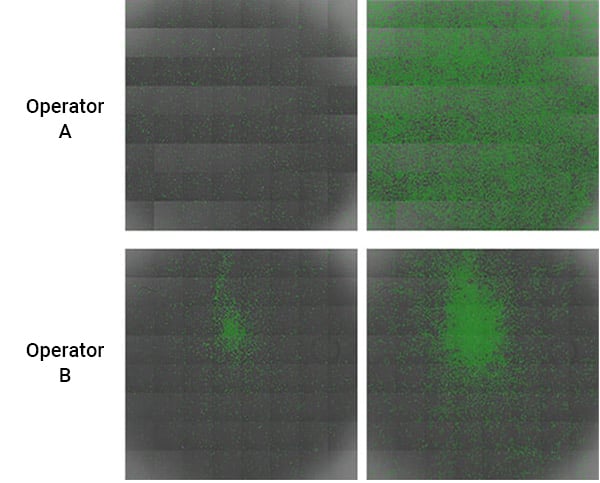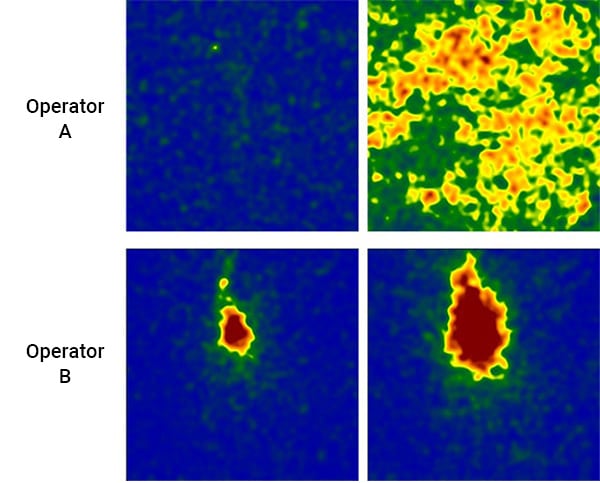 Utilization scene
For evaluation index to establish culture processes
To study process conditions in order to achieve uniform seeding and proliferation densities
Cell image analysis software


CL-Quant Custom Order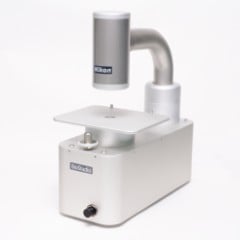 Custom CL-Quant is the image analysis software created together with customers. We will build an image analysis and evaluation system according to the challenges you have and the characteristics of the cells you use. Because it is customized, we can tailor it to meet a wide range of analysis needs on site.
See details
Cell culture observation device


BioStation CT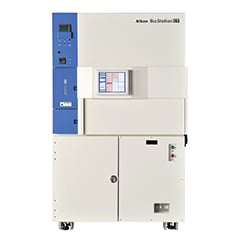 Up to 30 culture vessels can be automatically observed by phase contrast/fluorescence in a stable culture environment of an incubator, reducing the burden on developers. Its excellent position repeatability expands the possibility of live cell imaging for a wide range of cell types.
See details
Products and Promotions may differ based on your region
Cell observation device


BioStudio-T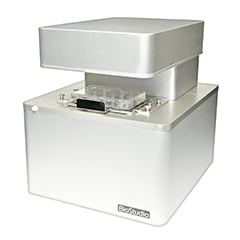 The BioStudio-T offers a unique imaging platform with a stationary sample surface and moving objective lens. This configuration allows observation of mechanically sensitive samples, such as stem cells, with minimal perturbation.
See details
With image analysis technology and quality evaluation know-how
Contributes to solving cell culture issues.
Consult


Contact form
Click here to apply for an
image analysis trial