For the well-being of everyone.
Tatsuya Yamaguchi
Corporate Vice President
General Manager of Healthcare Business Unit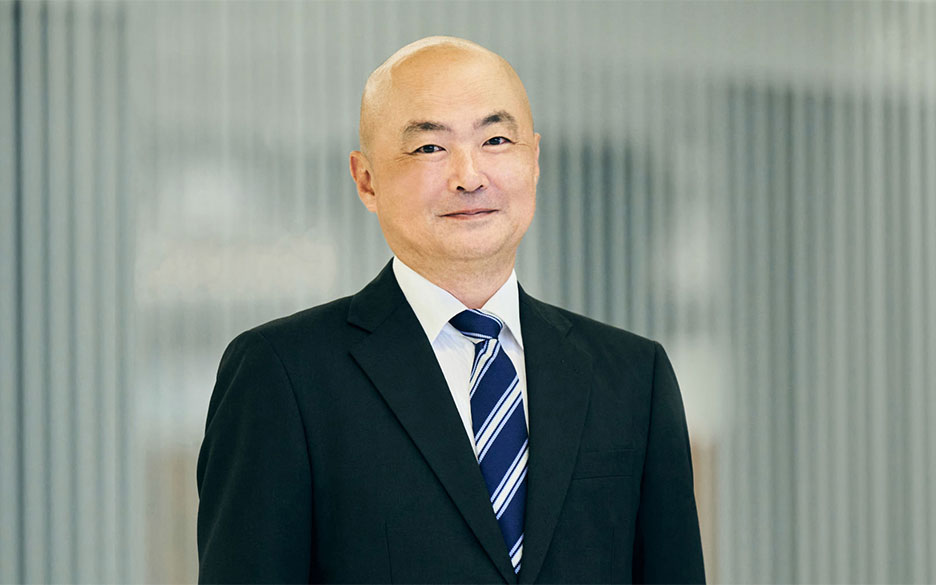 What Nikon's healthcare is...
Our business unit develops three solutions. One of them is Microscope Solutions, with about 100 years of history, based on biological microscope technology. Then, Cell Solutions (Regenerative medicine/Drug discovery support) which aims to contribute to regenerative medicine and support drug discovery using cells. The other is Ophthalmic Solutions that provides ophthalmic devices and systems equipped with original technologies. The core technologies which are common to all of them are "optical technologies" and "image processing/analyzing technologies". These are optical systems with high-resolution lenses that capture minute objects, and technologies that examine and analyze taken images. Healthcare business is a very meaningful area to be working in because Nikon is unlocking the future with the power of light.
What are we aiming for?
Letting as many people as possible around the world enjoy a comfortable QOL (Quality of Life) is the ideal of our Healthcare Business Unit. In order to achieve this, we are developing various activities. Ophthalmic Solutions aims to contribute toward attaining "a world without vision loss" through realizing early diagnosis of eye diseases associated with lifestyle-related medical conditions and aging.
Also, we are advancing the establishment of a platform that supports regenerative medicine and drug discovery using cells. As well as offering the high performance and high functionality of biological microscopes that are used in biological sciences research and medical fields, Microscope Solutions is advancing innovations of both hardware and software such as the fusion of digital solutions for image analyzing, AI and IoT technology.
Constantly corresponding to changes while contributing to people's well-being.
Our market is a continuously changing field. In particular, regenerative medicine and drug discovery using cells are expected to experience major revolutions in a year.
On the other hand, it is true that a longer period of 5 to 6 years is required to execute processes such as research and development, commercialization, and receiving medical and pharmaceutical approvals. While immediately corresponding to the latest remarkable evolutions and changes, we are also required to have medium- to long-term perspectives which consider practical applications, mass production and stable supply. The importance of this long-term view also applies to the ophthalmic and microscope fields. In order to achieve this, we continuously develop information integration by utilizing strong networks with key opinion leaders in each field, and rapid output based on that information day by day. We believe that our efforts are effectively connecting to people's well-being including the treatment of intractable or rare diseases and conditions.
(Information correct as of September, 2019)