New solutions for the medical and biological science fields, from the power of optics
Masato Hamatani
Corporate Vice President
General Manager of Healthcare Business Unit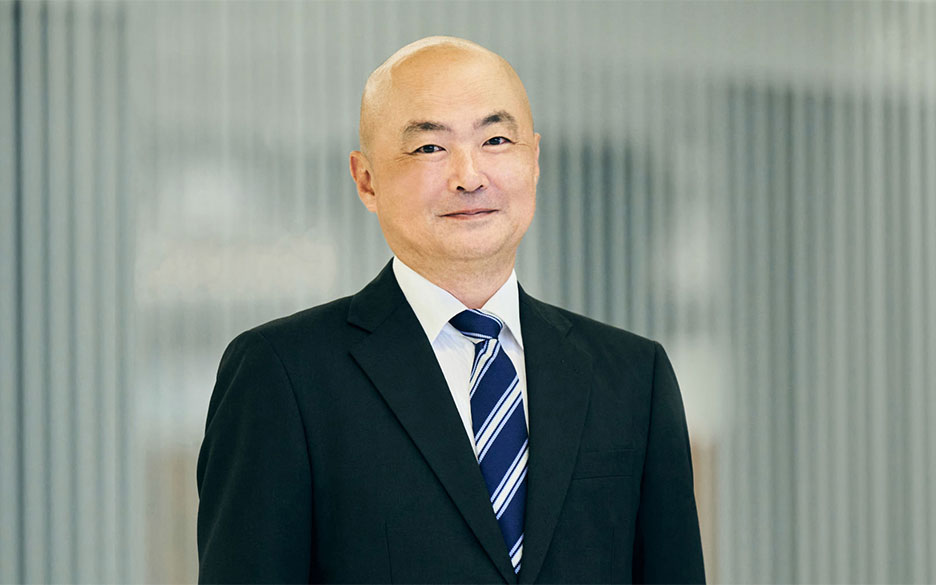 Our mission
The Healthcare Business Unit was founded in 2017 through the integration of the Medical Business Development Division, which handled medical devices, and the Microscope Solutions Business Unit, which handled biological microscope and similar products. The Business Unit now consists of Microscope Solutions, Cell Solutions (Regenerative medicine/Drug discovery support), and Ophthalmology Solutions. Our mission is to apply the Nikon optical technology we've been building for a century, to contribute to the medical and biological science fields, and help to raise the Quality Of Life (QOL) of society as it ages. Over the next five years, we aim to become one of Nikon's core business operations, alongside Imaging Product Business and Precision Equipment Business.
Our synergies
Microscope Solutions is constantly developing and supplying innovative microscopes. Cell Solutions (Regenerative medicine/Drug discovery support) uses technologies for the manipulation, sorting, observation, and analysis of cells to contribute to the fields of regenerative medicine and drug discovery. And Ophthalmology Solutions provides the devices and applications to acquire and analyze retina images covering wider ranges of the ocular fundus. The keyword common to all these areas is "See". Optical technology is the foundation for that. Microscopes with superior optical systems enable the management of higher-quality cells, and that optical system technology can capture more vivid images of the ocular fundus. The feedback we gain in the fields of cells and eyes promotes further evolution in our microscopes.
Future prospects
Healthy life expectancy is the keyword for QOL. Isn't that an important challenge for enjoying life? And Quality of Vision (QOV) is a major element in that. One of our greatest hopes is "a world without loss of vision". To that end, we are using artificial intelligence (AI) in the analysis of retina images, as a way to reduce the loss of vision from diabetic eye disease. Regenerative medicine to regenerate the cornea, and then on to the retina. Perhaps even further in the future, "eye regeneration" will be possible. That is the power of optics.
(Information correct as of October, 2018)