The Japan International Eye Hospital (JIEH) in Hanoi introduced the first device of ultra-widefield(UWF) imaging device in Vietnam in 2021.
The Japan International Eye Hospital (JIEH) was established via investments from the Japan-based eyeglass store brand, Paris Miki, in October 2014. The JIEH has been actively installing advanced equipment on a par with those used in the top ophthalmic hospitals worldwide. Many of Vietnam's first ophthalmic devices, including Optos UWF retinal imaging device, have been introduced by the JIEH. Additionally, experienced ophthalmologists from both Vietnam and Japan have come together to develop a strict and thorough process of examination, treatment, and surgery based on Japanese standards, which is being implemented at the JIEH. By providing comprehensive medical services to people at local rates, they are contributing to the overall improvement in eye health and the eye care standards in Vietnam.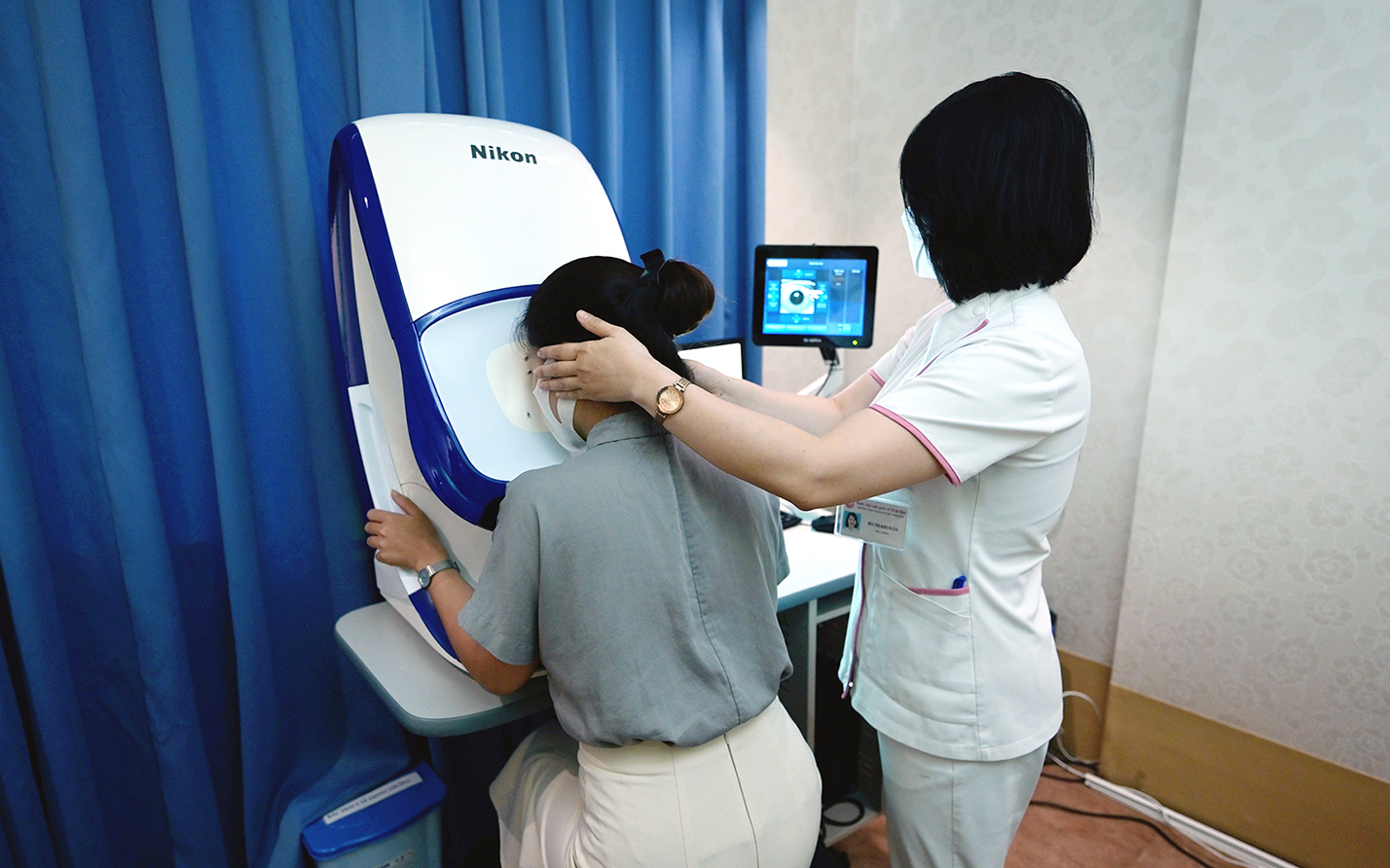 We asked Mr. Yosuke Aoyagi, the director of the JIEH, and Mr. Toshinao Mihara, the marketing manager of the JIEH, about the background behind introducing Optos UWF, and their thoughts on its implementation in the field thus far.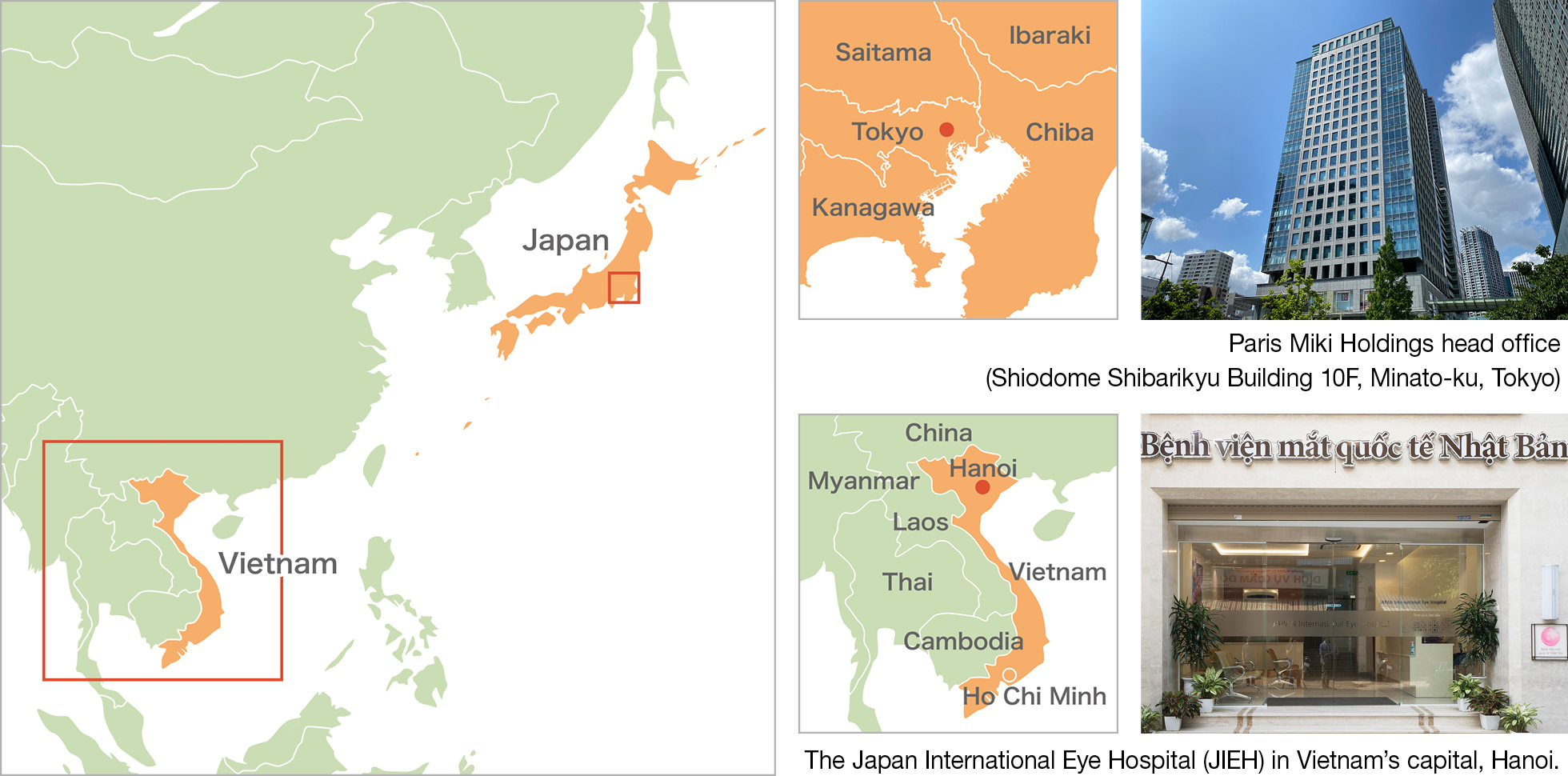 - What kind of hospital is the Japan International Eye Hospital?
"In Paris Miki Holdings Inc., which has developed eyeglass stores on globally, differentiating it from other eyeglass chains in economically developing Southeast Asian countries is becoming a major issue. Under these circumstances, the JIEH, which is based on a solid philosophy of developing 'a business that is useful for local people,' started out in Vietnam with the cooperation of Dr. Tadashi Hattori, who has contributed to the practice of ophthalmology in Vietnam for many years. Most conventional foreign-affiliated hospitals send their doctors and nurses to local areas in order to provide the same level of medical care as that available in their own countries to people in the local area. Obviously, treatment costs in those hospitals are high, and only a limited number of local patients can afford such medical care. However, the JIEH aims to provide local patients with the same level of medical care as that available in Japan by employing Vietnamese doctors, nurses, and staff, and by introducing the latest medical expertise, devices, and facilities, while maintaining the same treatment cost as that in other local hospitals. Therefore, it is, at its core, a locally rooted hospital.
In association with the hospital, we have established an optician store, not only to sell products, but also to conduct diagnostic testing for customers' eye conditions and to monitor any changes over time. Unlike conventional optician stores, this store also provides products and services to improve the customers' quality of life, such as maintaining an accommodation of the eye and preventing myopia. I feel that this customer-first approach, which has been cultivated in Japan for nearly 100 years, and advanced Japanese medical care are integrated and create a strong synergistic effect," explained Mr. Aoyagi.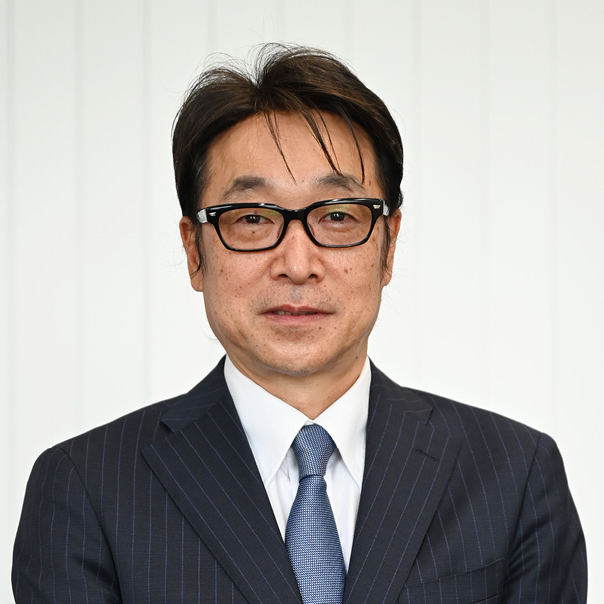 - What is the background behind introducing Optos UWF and what is your opinion on its use in the field?
"Vietnam has one of the largest elderly populations in Southeast Asia. The number of diabetes patients is increasing overall. Similar to other countries, people in the younger generation is also experiencing a rise in eye strain due to the widespread use of smartphones and other digital devices. To prevent retinal degeneration, tears, and detachment caused by such factors, regular retinal disease screening is essential for their early detection. The decision for introducing the Optos equipment was based on the fact that it can acquire highly precise wide-field retinal images at a high speed, vastly improving the eye health of many people," answered Mr. Aoyagi.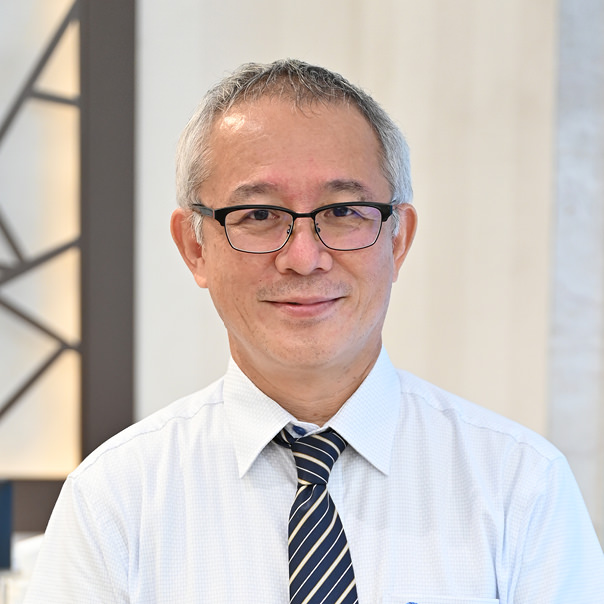 "Refractive error correction surgeries, such as Phakic and LASIK, are performed at this hospital. However, myopic retinal degeneration is associated with severe myopia. Preoperative adaptive tests are indispensable for deciding whether the surgery is possible. Among these tests, we perform mandatory retinal degeneration screenings. Therefore, we introduced the Optos UWF because it allows us to easily obtain images of the peripheral retina, and adds value to reliable and quick examinations. In addition, we store the preoperative/postoperative retinal images taken by Optos UWF in electronic medical records. Explaining the condition and status of their eyes to patients while projecting these images enables the patients to understand their diagnoses in a much clearer way, which I feel is very beneficial for everyone," explained Mr. Mihara.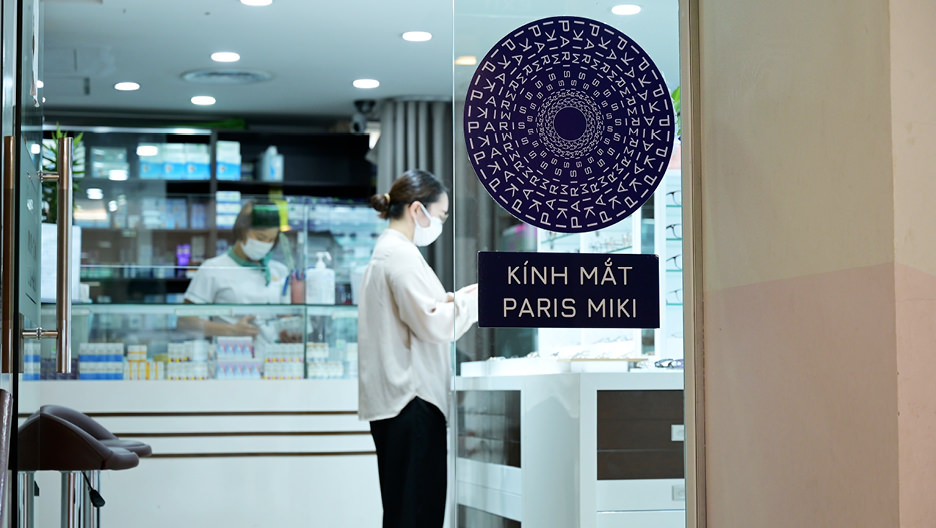 Paris Miki Holdings Inc. is developing procedures that contribute to the improvement of ophthalmic medical care and eye health in Vietnam and other Asian countries.
In addition to Vietnam, Paris Miki Holdings Inc. are developing services that will allow customers to receive eye examinations performed by ophthalmologists at eyeglass stores in the Philippines and Thailand. By collaborating with the eyeglass business, they are contributing to the overall improvement in the foundation of ophthalmic medical care and technology in various Asian countries, ultimately ensuring the improvement in the eye health of many people.
Nikon supports some of their important activities by providing optical equipment such as Optos products. Currently, more than 19,000* Optos devices are in use worldwide. In addition to performing vital ultra-widefield retinal imaging, we ensure convenience and comfort for both doctors and patients with during examinations."