Improving work efficiency and accuracy through automatic measurement of iPS cell reprogramming efficiency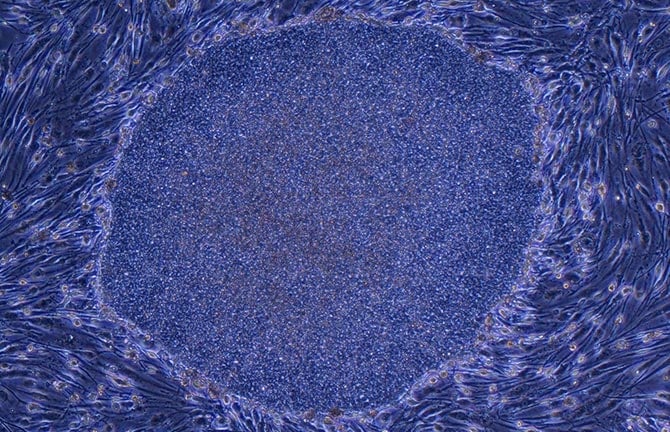 Point
When establishing an iPS cell line, it is possible to determine whether or not colonies consist of reprogrammed cells based on morphology. Reprogramming conditions and their relative efficiency may thus be evaluated.
Overview
When establishing iPSCs, whether or not an observed colony is reprogrammed is generally determined by visual observation. Criteria used in this determination vary due to differences in operator experience, which often leads to inconsistent cell quality and the need for further human resources. While undifferentiated cells may be identified by Alkaline Phosphatase (AP) staining, it is an invasive technique and the degree of staining can vary. Consequently, an alternative method that is non-invasive, quick, and accurate is desired.
Current
Issue-1


Reprogramming cannot be identified in a consistent manner.

Judgment is based on operator experience, resulting in variability in judgment among operators.
Issue-2


High reagent cost and increased cell damage.

Using cell staining reagents to detect reprogramming helps achieve accurate identification, but live-cell compatible stains are very expensive and may damage cells.
Issue-3


Costly in terms of human resources.

Condition optimization tests, where conditions are varied, require large numbers of measurement samples and significant human resources.
Issue-4


Stained cells cannot be observed afterwards

The conventional method of cell staining is invasive: once cells and colonies are stained, they can't be used for further culture.
Solution
Phase contrast imaging and analysis of colonies may be used to quantify reprogramming efficiency, a useful technique for evaluating reprogramming conditions.
Analysis of phase contrast images using predetermined criteria allows for accurate identification and subsequent extraction of reprogrammed colonies during the early phase of culture. Reprogramming efficiency can be calculated by counting the number of colonies. Since phase contrast imaging and analysis is non-invasive, valuable cells do not have to be wasted, and measurements may be performed over time.
This evaluation requires time-lapse image acquisition. Using the BioStudio-T, a cell observation system that can be installed inside an incubator , phase contrast images can be captured over a long period without perturbing the culture environment.Cell image analysis software Cell Analysis ModuleCell observation device BioStudio-T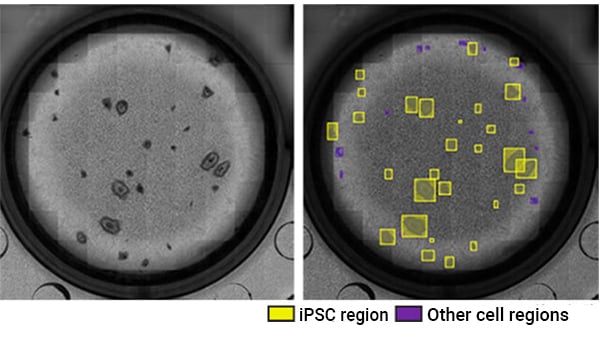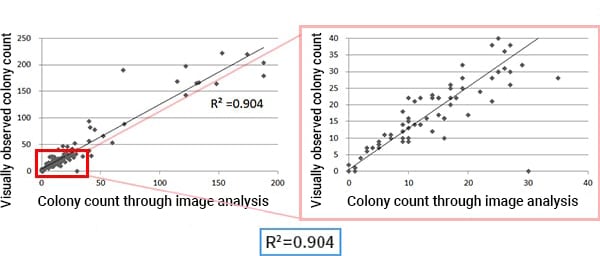 Utilization scene
For iPSC reprogramming process and its optimization during process establishment and reagent development
Cell image analysis software


NIS-Elements Cell Analysis Module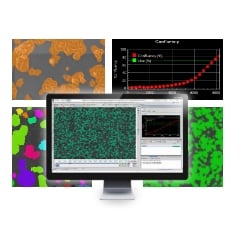 The following application softwares are for the purpose that specific image analysis can be performed simply using Nikon's Image Analysis Software in the field of research and development. As we have developed image analysis algorithms for many years and accumulated know-how, we have started to provide add-on Modules.
See here for details
Cell observation device


BioStudio-T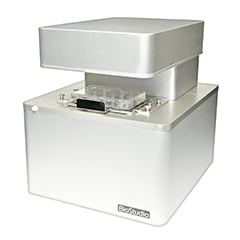 The BioStudio-T offers a unique imaging platform with a stationary sample surface and moving objective lens. This configuration allows observation of mechanically sensitive samples, such as stem cells, with minimal perturbation.
See here for details
Nikon will contribute to solving your cell culture issues with its image analysis
techniques and know-how on cell quality evaluation.
Click here


Inquiry Form