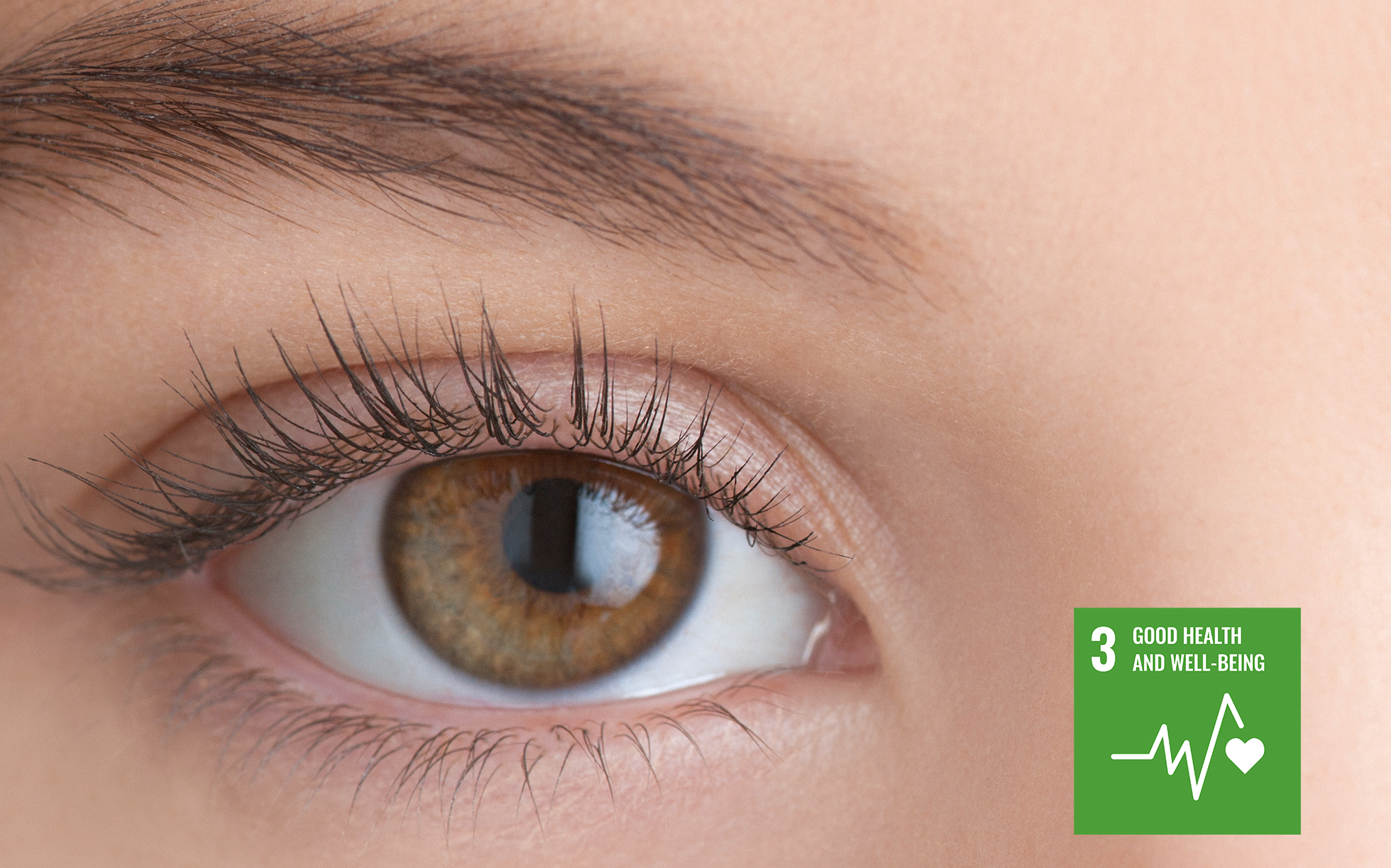 In 1990, Scotsman Douglas Anderson had a life-changing experience when his son Leif suddenly lost vision in one of his eyes. This event compelled him to establish a company focused on developing new technologies that would surpass the scope of retinal imaging devices and early detection capabilities available at the time. In 1999, approximately nine years after his son's vision loss, he received the Order of the British Empire in recognition of his distinguished and successful achievements in the field of ophthalmology, and he had an audience with Her Majesty Queen Elizabeth II of the United Kingdom. He was also chosen as a fellow of the Royal Academy of Engineering. The technology is still being refined to this day and continues to save people from vision loss. Douglas made it his life's work to help eye care professionals by revolutionizing retinal imaging.
For the Love of a Son
In 1990, at the age of five, Leif Anderson suffered a spontaneous retinal detachment*1 that doctors did not detect until too late to treat effectively. Consequently, he lost the sight in one eye. Routine examinations at that time were uncomfortable, especially for a child, which made it impossible for the doctor to conduct a complete examination and view the entire retina.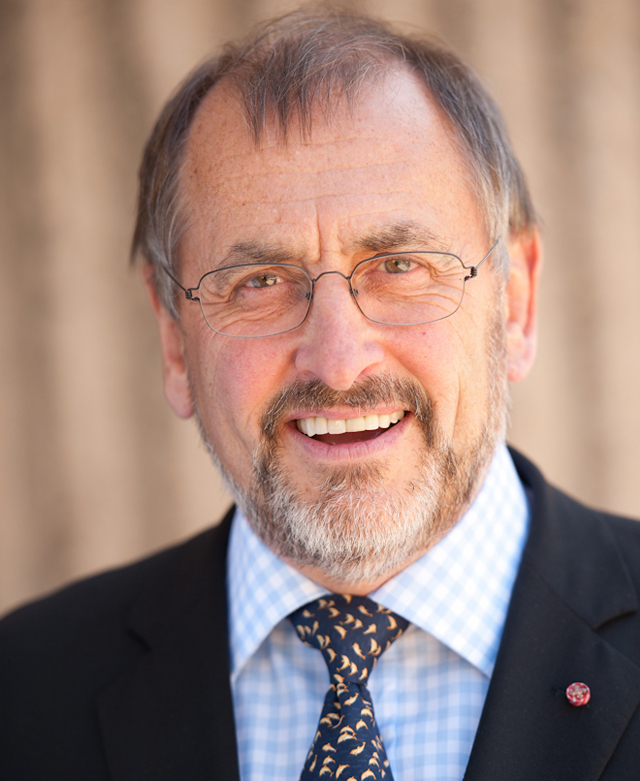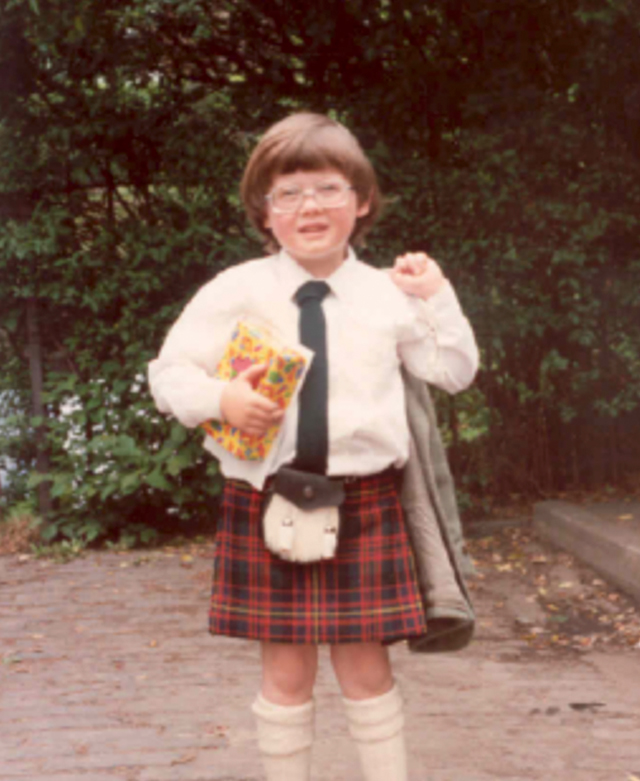 Multiple images were required and a mydriatic was administered to open the pupil wider for testing. As a child, Leif could neither hold his eye still nor effectively point it in the right direction and his retina couldn't be photographed successfully.
Douglas Anderson was convinced that with more thorough testing, Leif's condition would have been detected and monitored and he might have retained his full sight: "If only there had been a higher-performance retinal imaging device, my son's abnormality could have been found earlier and his blindness could have been prevented".

Determined that his son's misfortune must not be repeated, medical technology designer Douglas set about inventing a fast, non-intrusive whole-retina scanner, which was patient-friendly enough for a five-year-old but would give examiners a full view of the eye, unlike the partial glimpse which most machines provided at the time. He studied the principles and structures of current retinal imaging devices, using trial and error to refine a method of photographing the entire retina at one time. He started developing such a device from scratch, and in 1992, established Optos.
*1

Retinal detachment is a condition in which the retina detaches from the ocular fundus. It reduces vision and in the worst case, there is a risk of blindness.
High-performance, patient-friendly retinal imaging device
The first prototype, developed in 1994, was called the Panoramic200 (P200) because it enabled eye doctors to visualize 200 degrees of the retina in a single capture. This equates to 82% of the retina, compared to about 15% for standard imaging equipment.
Your retina (located in the back of your eye) is the only place in the body where blood vessels can be seen directly. This means that in addition to eye conditions, signs of other diseases (for example, stroke, heart disease, hypertension, and diabetes) can also be seen in the retina. Early signs of these conditions can show on your retina long before you notice any changes to your vision or feel pain. While eye exams generally include a look at the front of the eye to evaluate health and prescription changes, a thorough screening of the retina is critical to verify that your eye is healthy.
Retinal imaging provides eye care practitioners with clinically useful information that facilitates the early detection of disorders and diseases evidenced in the retina.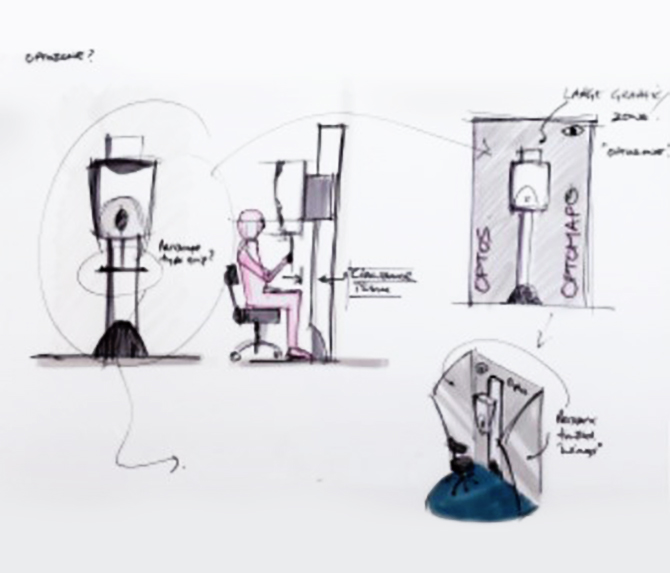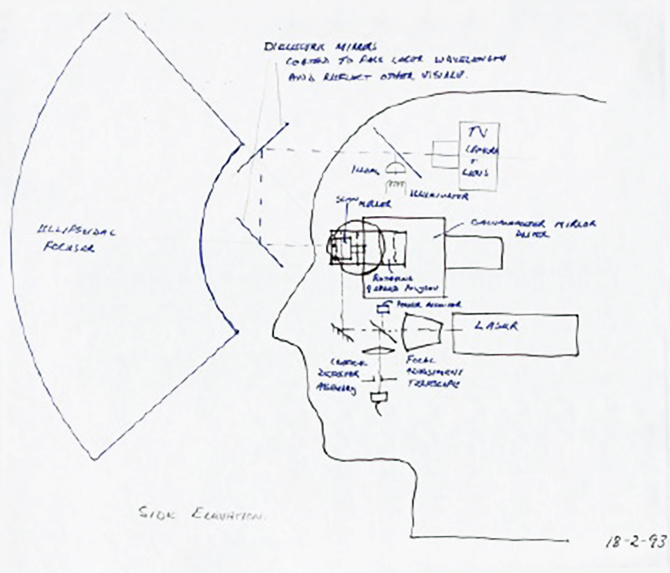 Optos retinal imaging devices produce a high-resolution image –– branded optomap® — of the retina in less than ½ second. Optos technology provides an unequaled combination of ultra-widefield retinal imaging, speed and convenience for both practitioner and patient, and can help save sight and save lives.
The secret of the ultra-widefield technology capabilities that Douglas developed lies in a unique optical system utilizing a concave ellipsoidal mirror and a safe laser light that scans the retina. An eye-safe, low-power red and green laser light reflects on the ellipsoidal mirror, and then scans the retina through the pupil. At this point, irradiating laser light instantly captures an ultra-widefield, high-definition image by changing the angle of laser incidence employing a special mirror that enables high-speed, high-accuracy driving and positioning. Moreover, a mydriatic is not required, making the process more beneficial to patients. Douglas Anderson obtained a patent for this technology in 1998 and commercialized it. It was an amazing achievement just eight years after his son Leif's misfortune.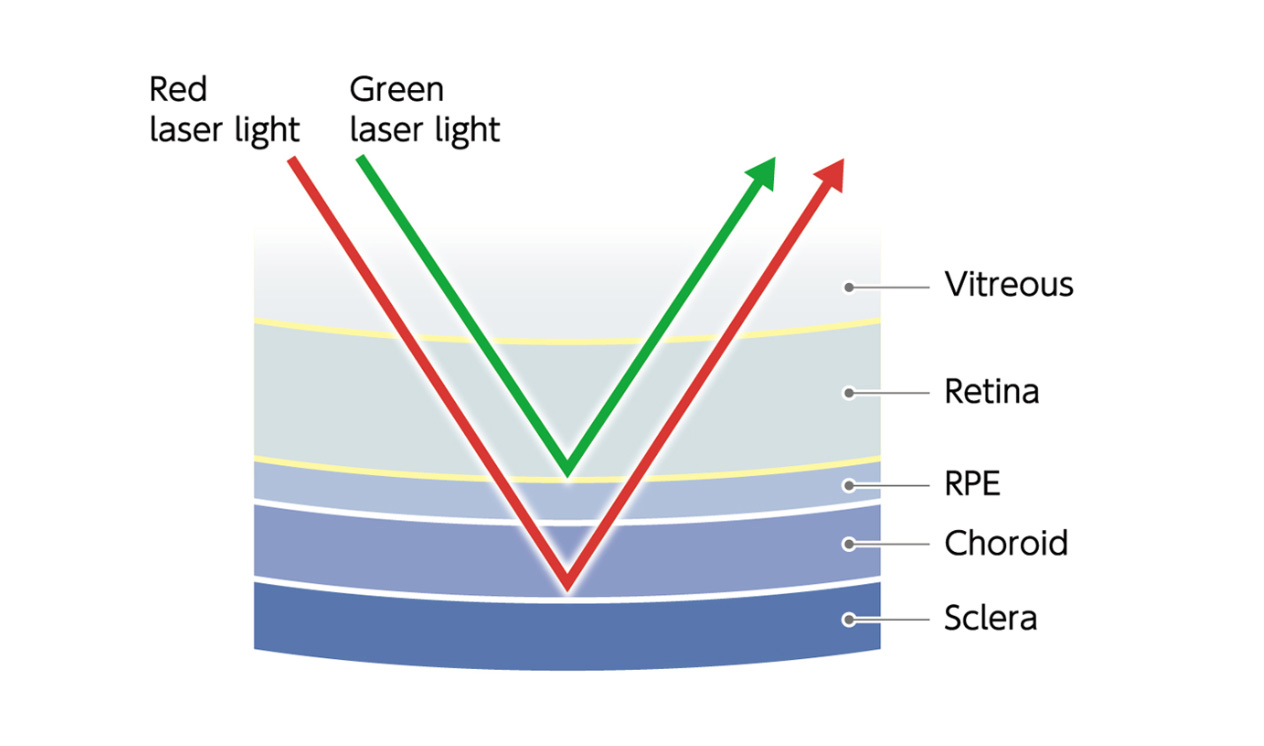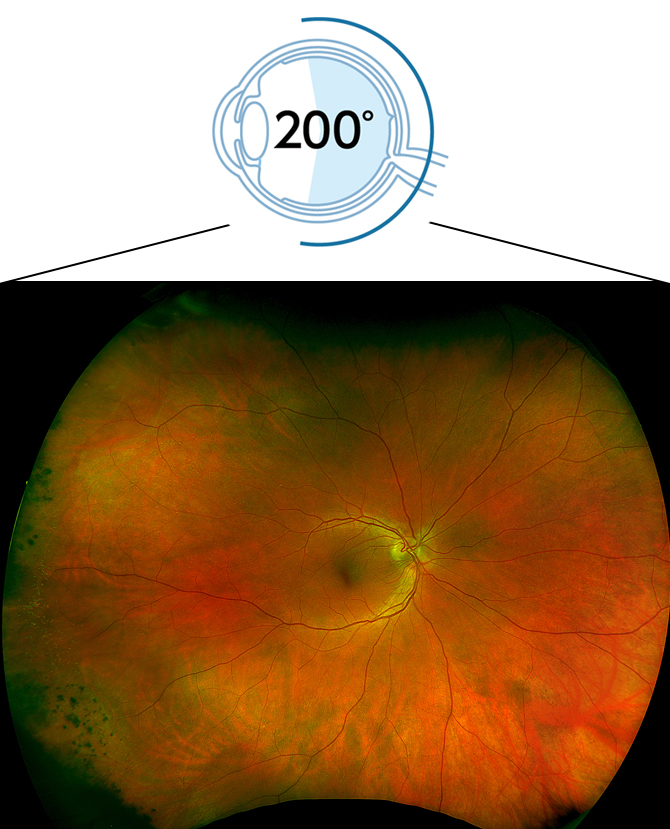 Continued contribution to reducing the risk of blindness for patients
Today, more than 18,600 Optos devices are installed worldwide, and millions of patients have benefited from unique ultra-widefield technology. More than 1,000 published and ongoing clinical trials
as well as thousands of case studies and testimonials show the long-term value of optomap® imaging and OCT in diagnosis, treatment planning, and patient engagement.
In 2015, Optos became part of the Nikon Group. Through retinal imaging and analysis technology combined with Nikon's optical technology, it aims to further contribute to the improvement of people's quality of life and the realization of a world without vision loss. Optos is approaching its 30th anniversary and proud to be recognized as a leading provider of devices to eye care professionals.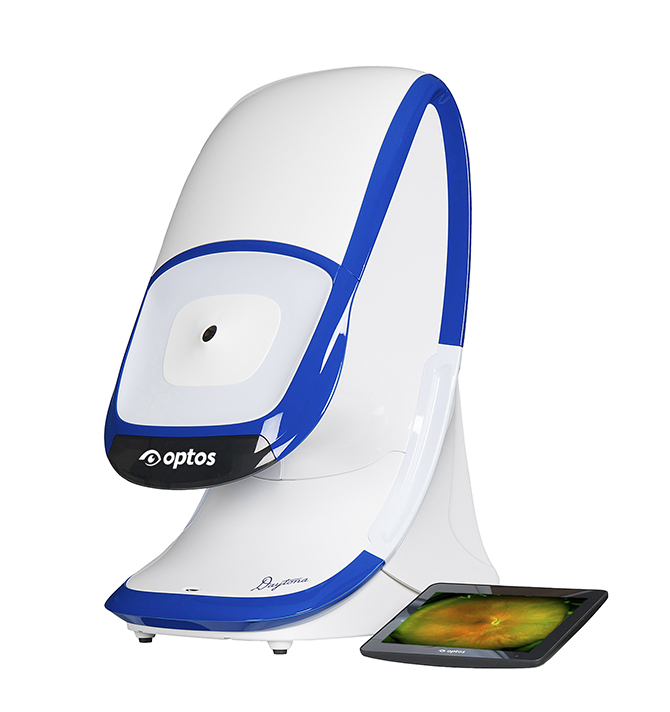 For more information on optomap® visit
www.optomap.com