Nikon is contributing to the advance of well-being for everyone through its diverse optical technologies and products. The concept of SDGs overlaps this. Get to know about the fields where Nikon's technologies and products are playing a valuable role.
---
Field Report
Waging the fight against malaria
Malaria is one of the world's three major infectious diseases. Every year, more than 200 million people are infected and over 400,000 die, mainly in tropical and subtropical regions of Africa, Asia and Latin America. In the Department of Protozoology at Institute of Tropical Medicine (NEKKEN), Nagasaki University, Nikon microscopes are helping researchers unravel the mechanisms of malaria infection.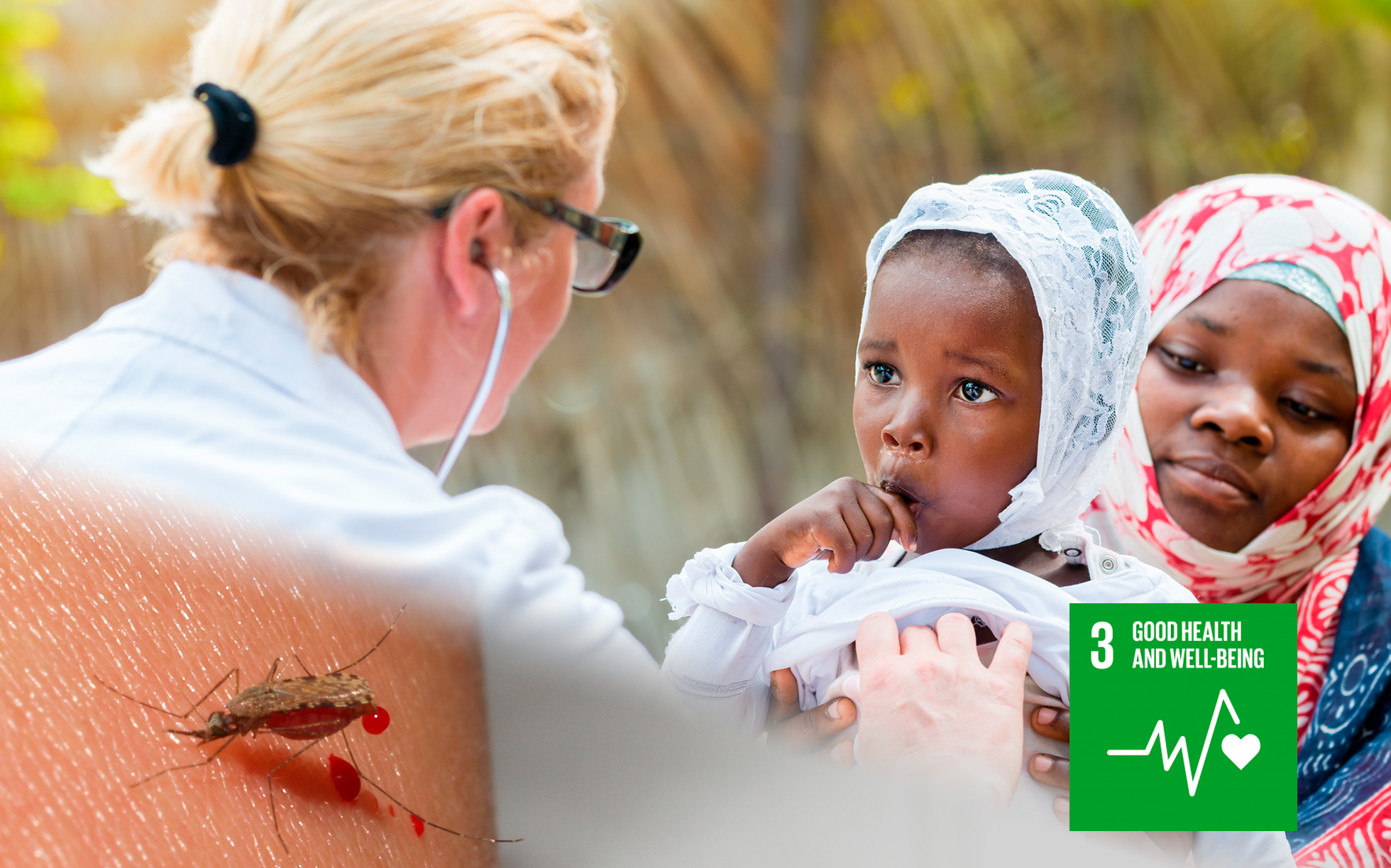 Safeguarding the fine taste of nori (seaweed) produced in Ariake
Nori (seaweed) is one of Japan's signature foods. The most productive cultivation area is the Ariake Sea, in the country's southwest, famed for its umami-rich, melt-in-the-mouth nori. Fukuoka Fisheries and Marine Technology Research Center Ariake Regional Laboratory, which supports experiments, research and aquaculture activities throughout the Ariake Sea, uses Nikon's fluorescence microscopes to monitor nori growth and the surrounding environment.