Non-invasive and temporal analysis of neurite length for evaluating differentiation and drug effects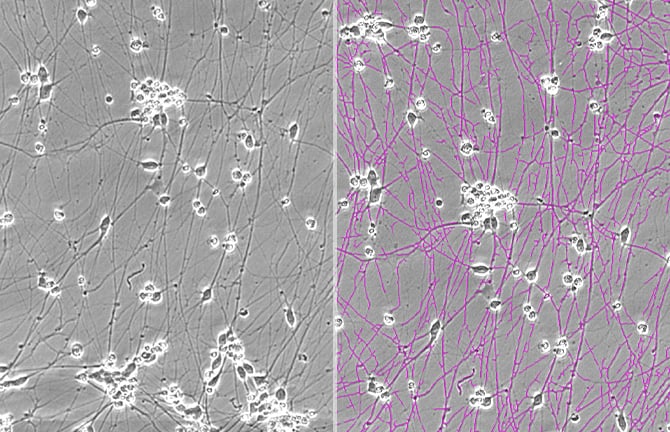 Point
The neurite length of induced pluripotent stem cell (iPSC)-derived neurons is a useful index for evaluating the efficacy of various drugs. Phase contrast imaging allows for non-invasive and real-time observation of neurites over an extended period of time.
Overview
Until now, it has been difficult to procure a sufficient amount of human neurons for screening because of limited availability and the inability to expand somatic neural stem cells.
However, in recent years, the technology for expanding and culturing human pluripotent stem cells (hPSCs), such as human induced pluripotent stem cells (hiPSCs) and human embryonic stem cells (hESCs), into neural cells has advanced.
This has enabled us to evaluate the efficacy and toxicity of drug candidates using hPSC-derived and expanded neural cells. Attempts have also been made to use patient-derived hiPSCs to create neurons that are characteristic of the disease, which promises more efficient drug screening.
Neurite length measurement is widely used to evaluate the effects or toxicity of candidate compounds for neurological diseases. Phase contrast analysis allows for neurite length (and other morphological features) to be non-invasively recorded and measured without staining and over an extended period of time.
Current
Issue-1


It is difficult to manually measure neurite length

Neurite shape is complicated and changes constantly, making it difficult to quantify length
Issue-2


Generally, fluorescent stains can only be used for endpoint assays

Methods for labeling cell components with fluorescent dyes, such as immunostaining, often require the cells to be fixed, precluding the continuous observation of living cells.
Issue-3


Live cell fluorescence labeling methods require an initial assessment of invasiveness.

There is a possibility that fluorescent protein expression and vital staining can alter cell characteristics. Therefore, it is preferable to eliminate this possibility of altered cells.
Solution
Non-invasive phase contrast imaging and analysis allows neurites to be automatically recognized and total neurite length to be measured.Phase contrast images of neurons can be analyzed to identify neurites, measure their lengths, and provide an image with mask overlay. Time-lapse image acquisition allows for quantification of changes in total neurite length over time. Using the BioStudio-T, a cell observation system which may be installed inside an incubator, phase contrast imaging of cells can be performed over an extended period without exposing sensitive hPSCs to changes in the culture environment.Cell image analysis software Cell Analysis ModuleCell observation device BioStudio-T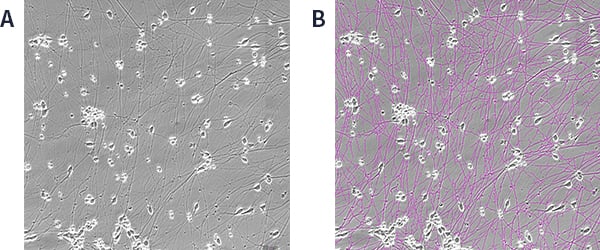 Utilization scene
As an evaluation matrix for assay construction
Verification of the validity of culture conditions (medium composition, passage method, variability in skills among operators, etc.)
Comparison of the degree of differentiation between cell lines
Cell image analysis software


NIS-Elements Cell Analysis Module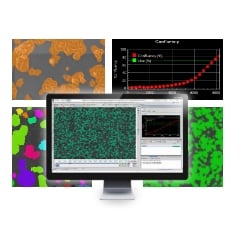 The following application softwares are for the purpose that specific image analysis can be performed simply using Nikon's Image Analysis Software in the field of research and development. As we have developed image analysis algorithms for many years and accumulated know-how, we have started to provide add-on Modules.
See here for details
Cell observation device


BioStudio-T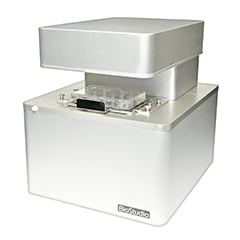 The BioStudio-T offers a unique imaging platform with a stationary sample surface and moving objective lens. This configuration allows observation of mechanically sensitive samples, such as stem cells, with minimal perturbation.
See here for details
Nikon will contribute to solving your cell culture issues with its image analysis
techniques and know-how on cell quality evaluation.
Click here


Inquiry Form